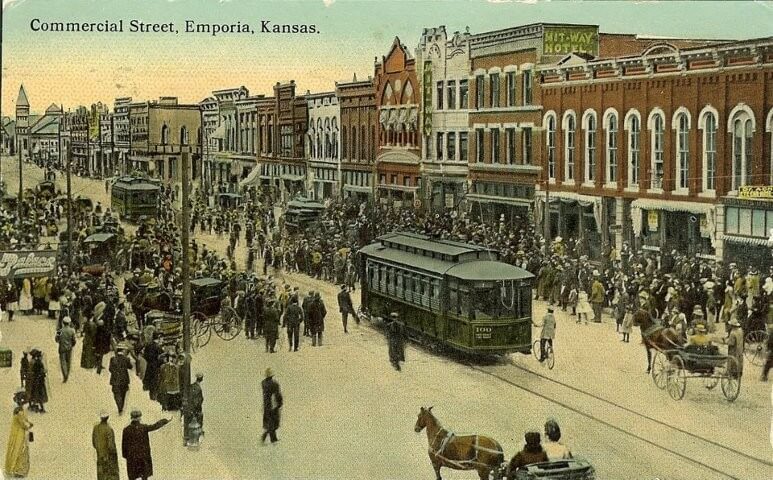 Described as "the loveliest site in the world for a town," Emporia was founded by five men from Lawrence in 1857, when Kansas was still a territory battling over slavery. The town charter prohibited gambling and the sale of liquor, making Emporia the first prohibition town in the world – 61 years before National Prohibition. Touting a squeaky clean image and free-state values, Emporia sprang up quickly. By the 1880s, Emporia had established two colleges and had become known as "the Athens of the Plains." Several of our downtown buildings date to this time period.
Once predominantly Welsh, it is now home to a variety of cultures. Learn about the families who built Emporia and those who live here now at the Lyon County History Center and the Howe House and Welsh Farmstead, built in 1867.
The Lyon County History Center houses one of the state's largest genealogy collections. The Howe House is listed on the National Register of Historic Places.
Historic Attractions