All Veterans Tribute Week 2021 November 1-11
Emporia is proud to be the Official Founding City of Veterans Day!   
Each November a multi-day celebration known as the All Veterans Tribute occurs to remember and honor our military veterans. Numerous events are organized in the community including a parade, memorial service, veteran artist exhibit, roundtable discussions, tribute show, Freedom Fest run, ride, and disc golf events, and more.
History of Veterans Day
In 1953, Emporian Alvin J. King proposed that Armistice Day be changed to Veterans Day to recognize and honor all veterans from all wars and conflicts. The holiday was first organized and celebrated in Emporia in 1953. Kansas Congressman Ed Rees, also an Emporian, then took King's proposal to Congress, and President Dwight D. Eisenhower, also of Kansas, signed the bill proclaiming November 11 as Veterans Day. The first nationwide observance of the new holiday was on November 11, 1954.
Every year now, the President of the United States urges all Americans to honor the commitment of our Veterans through appropriate public ceremonies.
Read the Emporia Gazette article about the Founding of Veterans Day, and join us in November for All Veterans Tribute week!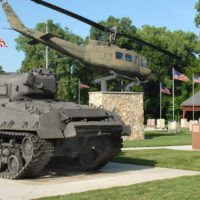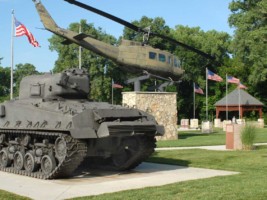 This beautiful memorial next to the Cottonwood River is open year round and FREE to the public. Visitors can view a World War II M-4A6 Sherman army tank, Vietnam Veteran… Read more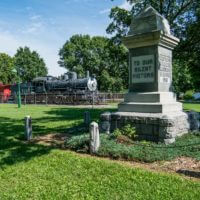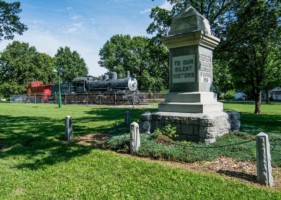 In addition to the All Veterans Memorial, Emporia has four other smaller monuments around the city to honor our Veterans: Civil War Veterans Monument Fremont Park, 4th Ave & Union… Read more