Emporia, Kansas is home to an avid cycling community and is known as the Gravel Grinding Capital of the World. The surrounding Flint Hills offer some of the best and most challenging gravel cycling opportunities in the nation. We're nicknamed Gravel City for a reason! Emporia is host to UNBOUND Gravel, known as the "World's Premier Gravel Grinder" each year on the Saturday after Memorial Day. More than 2,000 riders come from all over the United States and close to thirty foreign countries to race through the beautiful Flint Hills.
Ride the Flint Hills
Whether you're training for a gravel cycling competition like UNBOUND Gravel, Flint Hills gravel Ride, La Grind, or any of the numerous events available, or you want to take a leisure ride and just enjoy the outdoors, the beautiful Flint Hills of Kansas is the place to be. While traveling through the Flint Hills you can enjoy 40 grass species, native stone fences, hundreds of wildflowers, 150 species of birds, barns, bridges, historic towns, breathtaking views, and quiet serenity.
Because the Flint Hills is the rarest of North American ecosystems, we respectfully ask that you:
Keep the roads clean – thank you for not littering
Be careful with matches and cigarettes
Take photos of wildflowers and leave blooms for all to enjoy
Most of the land is privately owned, so be respectful and stay on public roads. Please don't climb fences or open gates.
Where to Ride
Bike Shops & Outfitters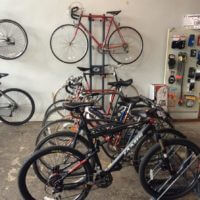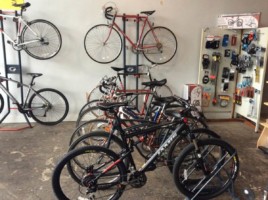 Eclectic Bikes is a specialty retail bicycle shop featuring unique bicycles, some from past eras, some collectibles, all functional and fun to ride. Rentals are available as well as service… Read more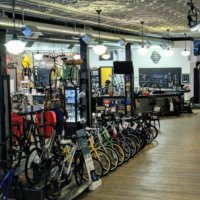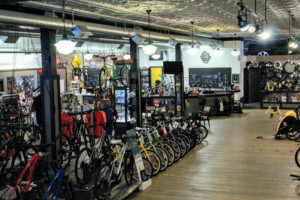 High Gear Cyclery is an Emporia-grown business with a passion for cycling. Since 1999, High Gear's mission is to offer small town service while featuring big city selection. What you… Read more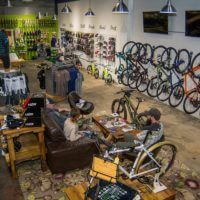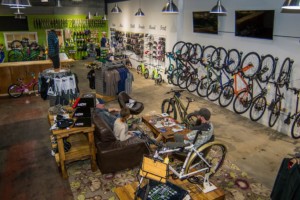 Merchant Cycles provides equipment and supplies to the cycling community.