Oct 9 - Nov 9
Quilts of Gratitude Quilt Exhibit
Emporia Public Library, 110 E. 6th Avenue
EPL hours
Nov 1 - Nov 11
Veteran Artists Gallery Exhibit
Emporia Arts Center, 815 Commercial Street
EAC hours
November 3
Veteran Artist Opening Reception
Emporia Arts Center, 815 Commercial Street
4:00 pm - 6:00 pm;
5:15 Awards Presentation
November 4
Freedom Fest
Ride | Run | Walk | Challenge
REGISTER
All Veterans Memorial, times vary

Freedom Fest Open
Presented by Dynamic Discs
REGISTER
Soden's Grove Park, 9 am & noon
ESU Football vs Missouri Southern
Senior Day | Salute to Service
Welch Stadium
1:00 pm
November 7
Veteran's Roundtable
ESU Memorial Union Preston Family Room
7:30 pm
Dr. Chris Lovett
November 11
Veterans Breakfast 
Presbyterian Manor, 2300 Industrial Road
7:00 am to 9:30 am
RSVP by Nov 6 to (620) 343-2613 or email: [email protected]
Veterans Day Parade
Commercial Street, 4th Ave – 12th Ave
9:30 am
Veterans Day Memorial Service
All Veterans Memorial, 931 S Commercial St.
11:00 am
Ham and Been Feed
American Legion Post 5, 2921 W. 12th Ave.,
Time: TBD
Soup Feed
VFW Post 1980, 932 Graphic Arts Road
Time: TBD
35th Infantry Division Band
Kansas Army National Guard
Veterans Day Concert
Albert Taylor Hall, ESU
2:00 pm - 3:00 pm
The Lazy Wayne Band in Concert
Special Opening Guest Cody Joe Hodges
Emporia Granada Theatre, 807 Commercial
7:00 pm
Buy Tickets
Undercover - An 80's Experience Band
VFW Post 1980, 932 Graphic Arts Road
7:00 - 11:00 pm
November 12
Quilts of Gratitude Quilt Presentation
Anderson Building, 2700 US Highway 50
1:00 pm
November 13-30
Veteran Artists "People's Choice" on Display
ESB Financial, 8th & Merchant
ESB Hours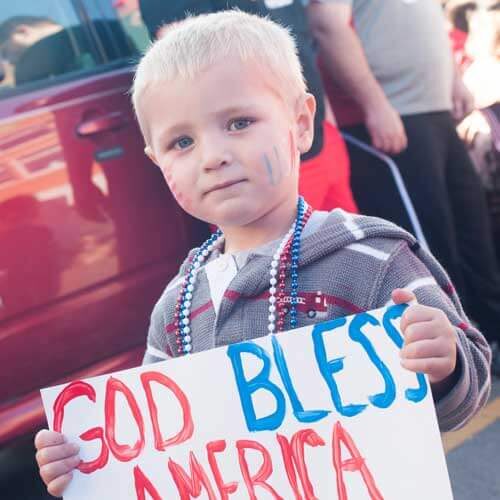 History of Veterans Day
In 1953, Emporian Alvin J. King proposed that Armistice Day be changed to Veterans Day to recognize and honor all veterans from all wars and conflicts. The holiday was first organized and celebrated in Emporia in 1953. Kansas Congressman Ed Rees, also an Emporian, then took King's proposal to Congress, and President Dwight D. Eisenhower, also of Kansas, signed the bill proclaiming November 11 as Veterans Day. The first nationwide observance of the new holiday was on November 11, 1954.
Every year now, the President of the United States urges all Americans to honor the commitment of our Veterans through appropriate public ceremonies.
Read the Emporia Gazette article about the Founding of Veterans Day, and join us in November for All Veterans Tribute week!
While you're in town, don't miss these other things to do!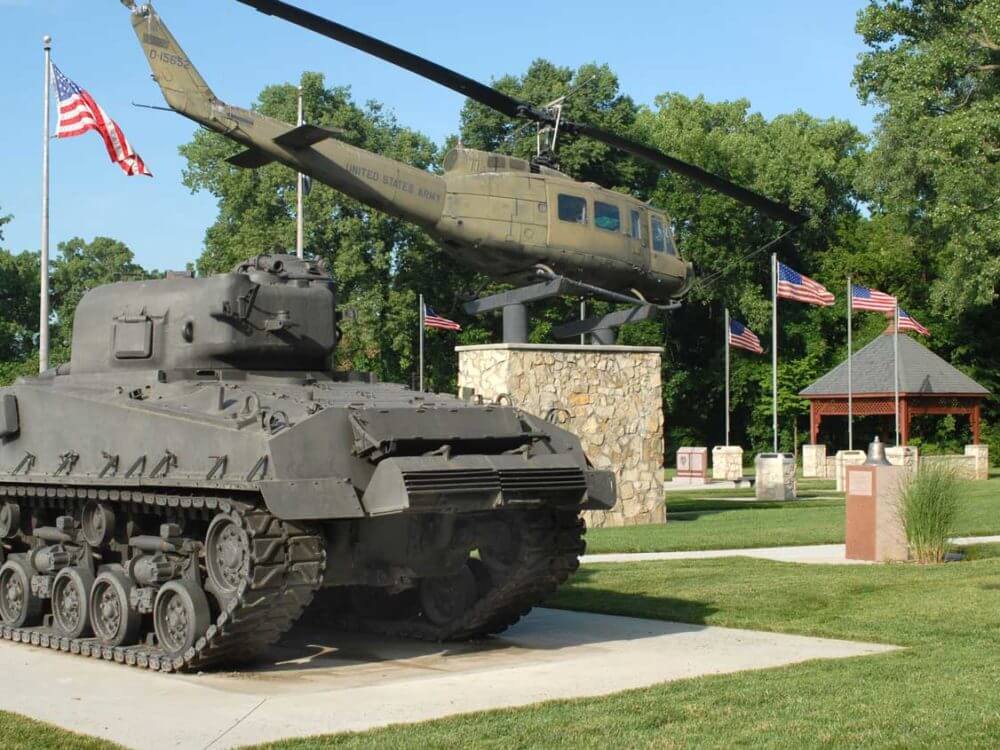 This beautiful memorial next to the Cottonwood River is open year round and FREE to…
Read More >