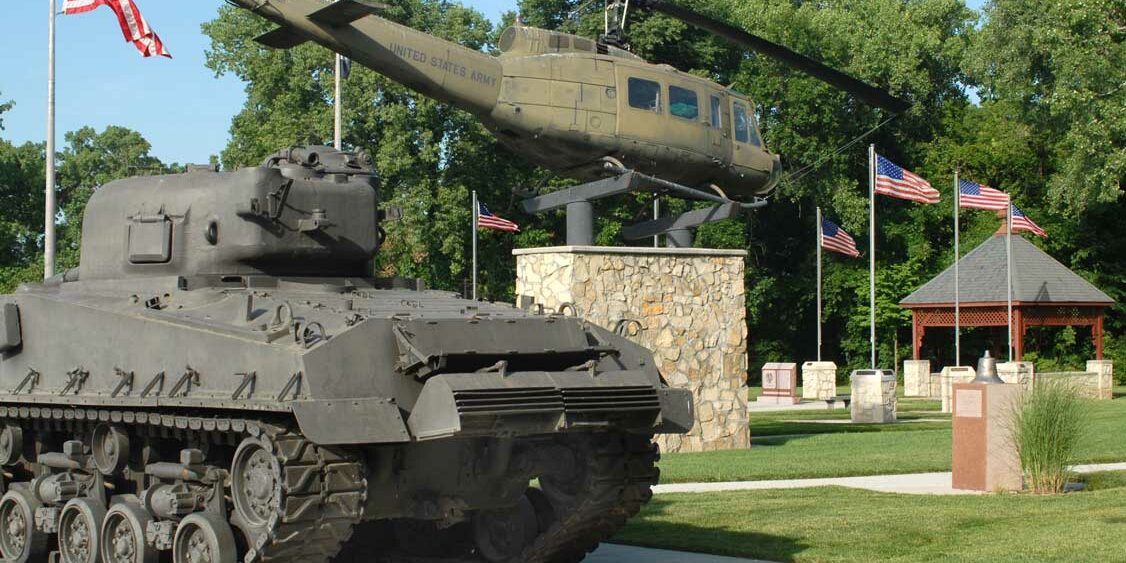 This beautiful memorial next to the Cottonwood River is open year round and FREE to the public. Visitors can view a World War II M-4A6 Sherman army tank, Vietnam Veteran Memorial with Huey Helicopter, USS Oliver Hazard Perry anchor and Purple Heart Memorial.
The memorial was dedicated May 26, 1991, and was the first to honor all veterans from the Civil War through the Gulf War.
TABLETS OF HONOR
The most recent project at the All Veterans Memorial is the Tablets of Honor installation at the northwestern end of the park. A name plate can be purchased to Honor a special veteran. The plate includes first name, last name, branch of service and rank. Each nameplate and tablet is contained within the appropriate campaign wall recognizing services members of that period.
For more information on the All Veterans Memorial and Tablets of Honor, visit their Website and follow them on Facebook.
Open daylight to 11 pm.