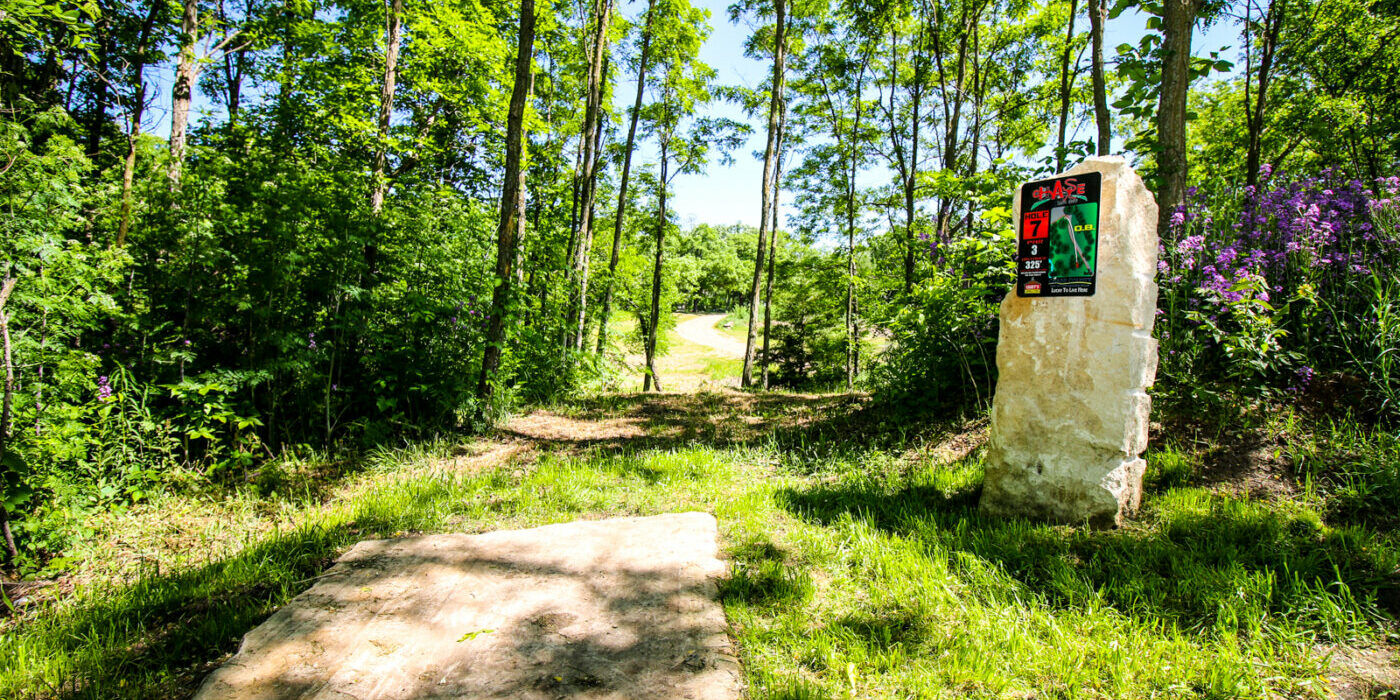 Swope Park, Cottonwood Falls
Just 30 minutes west of Emporia, Swope Park is located in the town of Cottonwood Falls. The park features a unique disc golf course that should be on your bucket list. Designed by Emporia disc golf champion Eric McCabe, the course blends into the scenic vistas of the Flint Hills and embraces the native limestone heritage of the area. The course is shaped by mature cottonwood trees. Holes 6 – 9 and 12 play through some thick woods and along a creek. Signature hole 14 has an elevated basket on top of five tiers of limestone slabs. A 9-hole junior course is playable in the center of the 18 hole course.
Directions from Emporia: Head west on Highway 50. After entering the town of Strong City, turn left Highway 177 (Cottonwood Street) and continue south to Cottonwood Falls. Look for the Casey's General Store, and turn left onto E Union Street, between Casey's and Dollar General. The Swope Park entrance is immediately on the right hand side of the road behind Dollar General. Parking is next to hole #1.
Course Map: