The Ozark Mountain Daredevils
September 29 @ 7:00 pm
$40 – $80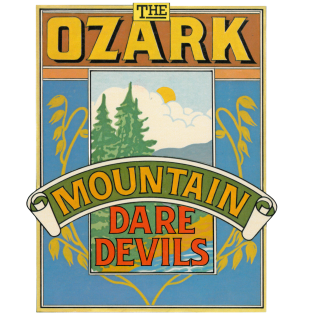 COME ROCK OUT TO THE RETRO FRONT-PORCH JAMS OF THE ONE AND ONLY OZARK MOUNTAIN DAREDEVILS!
The Ozark Mountain Daredevils have been aptly described as "a ragtag collection of hippies, bohemians, and musicians of no fixed ambition." They have always been indefinable in terms of music genres, producing sounds of country-rock and electric bluegrass all on the same record; writing lyrics both whimsical and poetic, singing harmonies that would send shivers up your spine.
Their songs are regularly played on Classic Radio stations and, of course, songs like "If You Wanna Get To Heaven," "Jackie Blue," "Chicken Train," "Standing On The Rock," and countless others are still fan favorites across all media. Their current lineup of talented musicians allows the band to perform songs from every corner of their vast catalog, and they continue to delight Dareheads with their live performances.
Hop on the Chicken Train and jam out with
the Ozark Mountain Daredevils on Friday, September 29th! Don't miss it!