Six Reasons to Visit a Small City

Posted on Mar 2, 2022 by Visit Emporia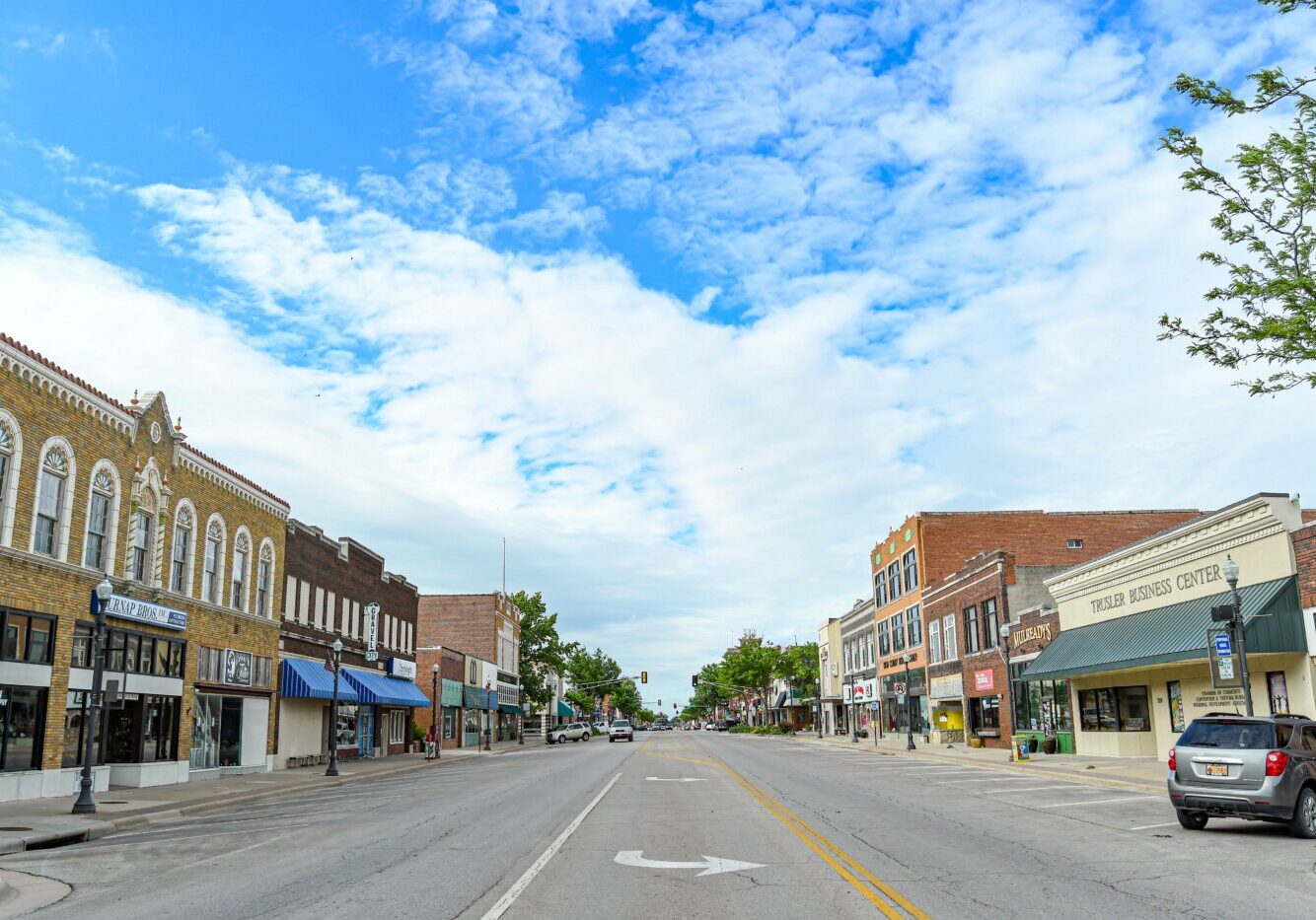 Many people wouldn't think to visit a small city when planning a vacation. Oftentimes, all the wonderful aspects that small cities have to offer are overlooked because travelers are more focused on the big city. We invite you to leave those bright lights behind and go somewhere a little more peaceful. With a population of just under 25,000, Emporia is the perfect destination to visit and just relax. As an authentic small city on the edge of the Flint Hills of Kansas, here are some reasons why you should visit Emporia instead of the noisy city.
1. Small cities have community pride.
It is no secret that locals are invested in their community. From purchasing goods at the farmers market, to volunteering to help with events and activities, the community is always extending a hand to support others. There is a sense of hospitality in a smaller community that is unlike any other. Emporia is known for its friendliness. Locals want you to immerse yourself in their day to day lives to experience what a small city is really all about. Everywhere you go, you are sure to be greeted with a smile. In a large city you are just another tourist. Small cities want you to visit and are proud of their local community.
2. Small cities have open skies.
Looking up at the night sky in a big city can be a little disappointing because stars aren't visible. Small cities don't have the multitudes of buildings that emit tremendous amounts of light causing light pollution. You can look up and see the beauty of a calm nighttime sky anywhere within city limits. Sunrises and sunsets are also visible for miles when skyscrapers aren't blocking the views. So, if picturesque views are on your travel itinerary, a small city like Emporia is a great place to go.
3. Small cities are less stressful.
One of the most stressful things about traveling is traffic. Luckily, rush hour in Emporia is a low-to-non stress event. This makes it easy for you to get from place to place in a short amount of time. The lack of traffic also means that people aren't in a rush to get places. This creates a safer, less stressful commute for you. In addition, there are no one-way streets in Emporia's commercial areas. You don't need to worry about turning into oncoming traffic. Or, you can skip driving all together because pedestrian traffic is prioritized. Take a stroll downtown to one of the great restaurants without worrying about getting hit by a vehicle when crossing the street. When you get to the restaurant, you won't have to wait for hours for a table either. This is because at even the most popular restaurants in Emporia, there is rarely a wait time. The only thing you need to worry about is choosing where you want to eat.
4. Small cities are more affordable.
Visiting the big city isn't cheap. Parking, transportation, food, lodging, and other activities can add up and become extremely expensive. When visiting a small city, these amenities are a lot cheaper, or even nonexistent. For example, Emporia does not have paid parking. This is convenient for you and locals alike because there are many great places downtown to shop and dine. Utilize your own transportation and park freely without searching for the cheapest parking garage fee or having to make sure there are enough quarters in the meter. On average, it is cheaper to stay in a small city too. Plus, you don't have to sacrifice the great amenities you would receive elsewhere.
5. You will support a smaller economy.
By staying and shopping small, you are boosting a local economy full of entrepreneurs. By purchasing items from these small businesses, you are helping them stay open through these hard times. Especially, after these past couple years due to the ongoing pandemic. Emporia has many wonderful places to purchase art, clothing, crafts, and delicacies that are worth every dollar. Plus, you can always feel good knowing that you are supporting a small business by shopping locally.
6. Small cities are more kid friendly.
With fresh air all around, plenty of trees to climb, and grass to run around in; small city parks are the perfect place to take the kiddos to run off some energy. A favorite place for Emporians to take their children is Peter Pan Park. This park has a splash pad, two playgrounds, and many neat areas to explore. Right up the road from Peter Pan Park is Emporia's zoo. They have fun interactive exhibits and a jungle gym for every age to enjoy. You can sleep soundly knowing that your children are playing in a safe environment. No matter what you choose to do with your family, there are plenty of things that will catch the kids' attention.
These six items are all valid reasons as to why you should start planning your next trip to a small city. They are the perfect place to bring your family for a weekend away. In Emporia, you can view clear skies for miles, experience community pride, and navigate downtown easily. This results in making your travel peaceful, satisfying, and stress free. You will also be supporting the local economy without spending your very last penny. Because of all these reasons, visiting a small city is better than visiting a big city. But don't take our word for it, visit Emporia yourself to discover what makes visiting a small city so special.
Visit Emporia
Visit Emporia welcomes travelers and meeting planners, and serves as the visitor information center for Emporia, Kansas and surrounding area.
Subscribe
Want to stay up date on things to do in Emporia? Enter your email and get weekly updates delivered to your inbox!