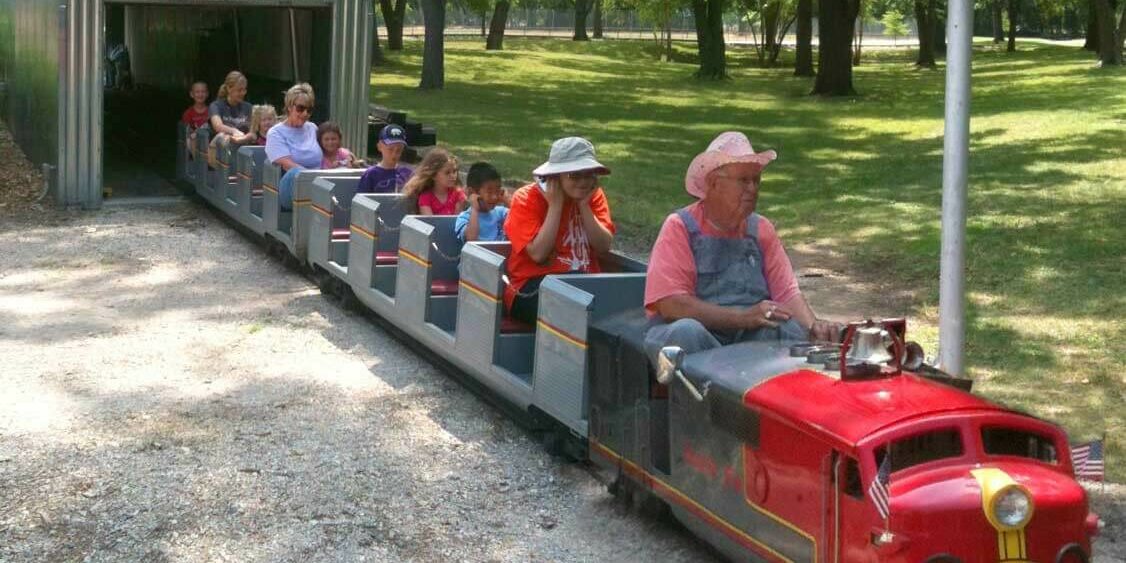 Sertoma Miniature Train & Soden's Grove Park
The Sertoma miniature train is a favorite of children young and old. Located in Soden's Grove Park on South Highway 99 at the Cottonwood River, the train operates from June 1 to August 31. On Wednesdays, Saturdays and Sundays, the train operates from 6:30 p.m. to 8:30 p.m., and on Thursday mornings from 9:00 a.m. to 11:00 a.m.  Soft drinks, candy and ice cream bars are available at the depot.
The train follows a circular track for 1/3 mile through Soden's Grove Park near the Cottonwood River. The ride has been in operation since the late 1950's, with the Emporia Sertoma club taking over operation in 2001.
The miniature train is available for private parties. Call 620-412-3806 to make a reservation.