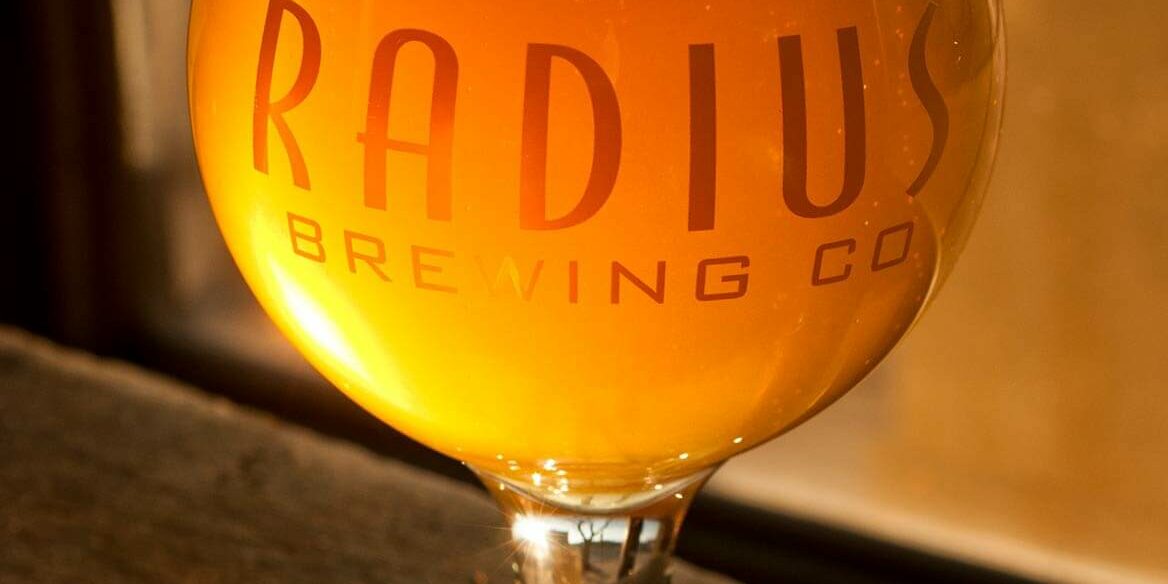 Dining Type: Bar & Grill | Family Dining | Microbrewery | Pizza | Sandwiches
Nightlife Amenities: Craft Beer & Craft Spirits | Outdoor Seating | Food
Shopping Categories: Wine, Beer & Spirits
Meeting Capacity: 50

Emporia's first brewery since prohibition features brick-oven pizzas, burgers, mac & cheese,  sandwiches, soups and salads, as well as gluten-free and vegan options. All of this is complemented by an in-house line of craft beers which are brewed in the middle of the dining room.
After 5:00pm, Radius also offers tantalizing steaks and an additional rotating Chef's Menu usually consisting of fresh seafood, pasta dishes and a specialty pizza. Their open kitchen concept allows diners to watch their meal being prepared and pizza dough being tossed.
The beer list includes year-round beers as well as a rotating selection of seasonal and specialty brews. A full bar with wine, bloody mary, and martini lists is also available for those who prefer something other than beer.
Meetings and Events
Radius's climate-controlled, enclosed patio offers the perfect meeting spot for groups up to 50 people. Small groups can order from the regular menu, or larger groups can pre-arrange menu options.