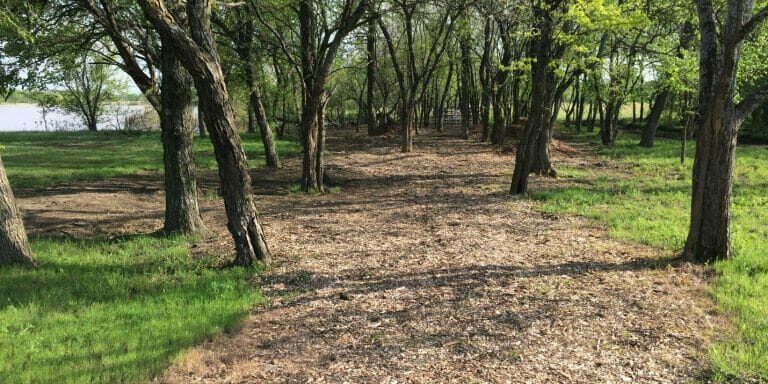 Eagle Disc Golf Course, Olpe
Located 15 minutes south of Emporia near the community of Olpe. This championship caliber course is nestled in a peaceful, rural setting at Olpe City Lake. The course is long and challenging with great amounts OB in play. There are several island and peninsula greens and a hanging basket on Hole #2.
From Emporia: Take K-99 highway south 10 miles to Olpe. As you approach town, the highway will curve left into town. Turn off on the straight ahead road (Rd K5) here and continue south 1/2 mile to Rd 70. Turn east and then immediately turn south again on Rd K7. Continue 1/2 mile into the lake property. Turn right at the office and park down by the water. Tee #1 is located by the restrooms with the long tee going over the road.
Course Map: