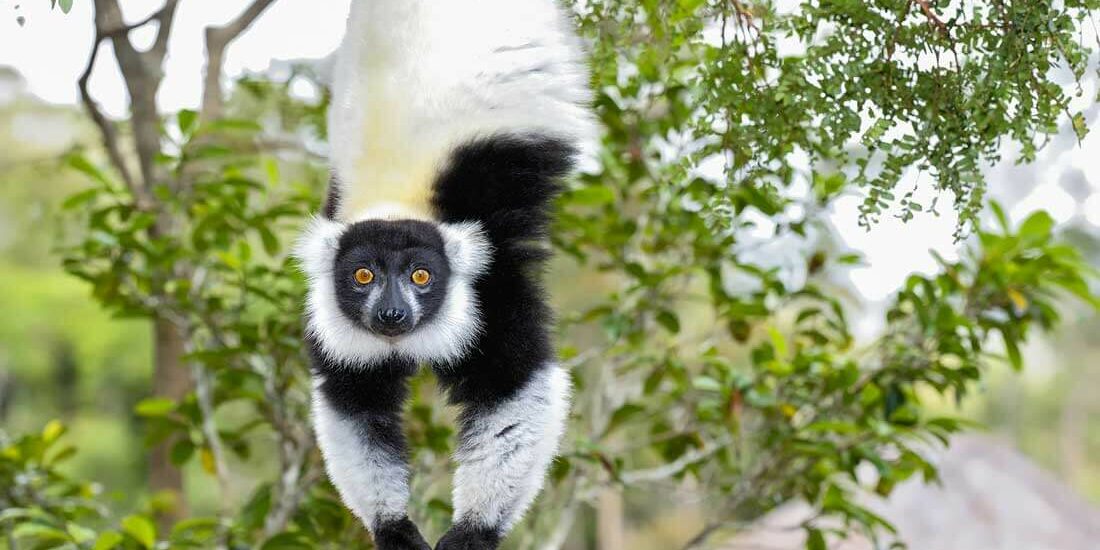 David Traylor Zoo of Emporia
Visit the David Traylor Zoo and experience exotic animals and lush botanicals in a beautifully landscaped setting. See bald eagles, lemurs, prairie dogs, a mountain lion, birds, water features and more. Admission is free.
Regular hours:
10am – 4:30pm daily
(except Thanksgiving, Christmas and New Year's Day)
Summer extended hours (Memorial Day through Labor Day):
Sundays & Wednesdays: 10am to 8pm
Monday, Tuesday, Thursday, Friday, Saturday: 10am – 4:30pm
Zoo Education Center Classroom:  1- 4pm (Monday, Wednesday, Friday)
The David Traylor Zoo is one of the smallest accredited zoos in the nation. The zoo contains nearly 400 specimens of birds, mammals and reptiles representing more than 80 species are exhibited in natural habitats. The zoo features a walk-through area where you can enjoy a mixture of native and endangered species. The zoo also features exceptional botanical displays and spectacular holiday lights.
The purpose of the David Traylor Zoo is the creation of an environment which provides an opportunity of cultural enrichment for the community and surrounding area while fulfilling the Zoo's obligations to conservation, education and recreation.