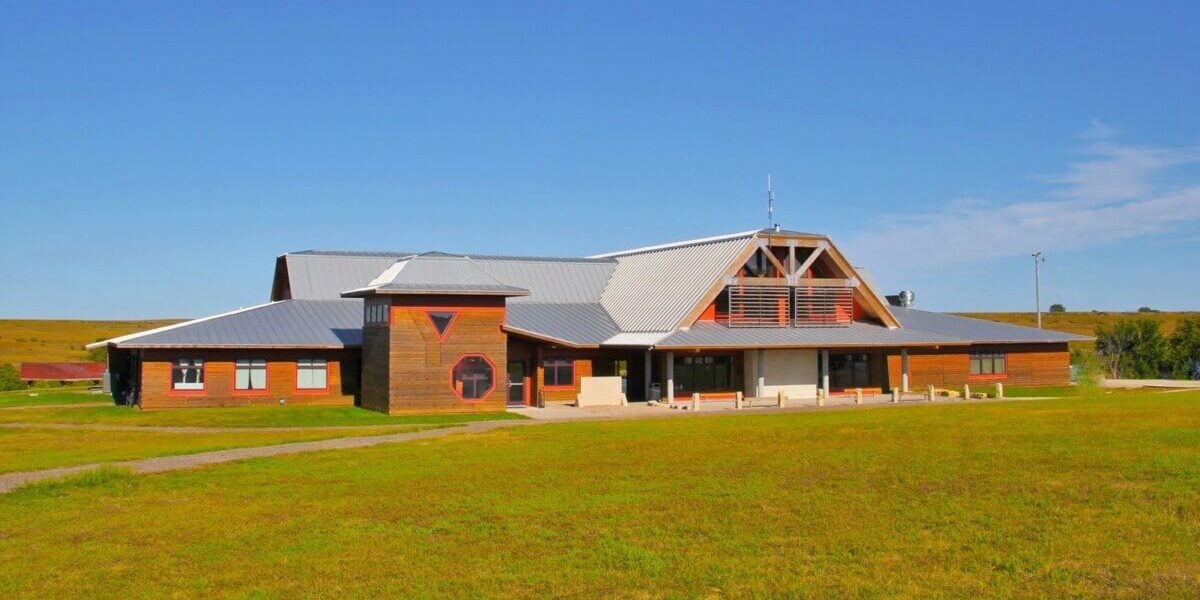 Please consider us during the school year for:
Corporate/Business Retreats
Corporate/Business Conferences
Teambuilding retreats
Youth Retreats
Youth Conferences
Family outings/weekend getaways
Field trips
Scout badge work and campouts
With many activities to choose from, we can help customize visits of any and all sizes of groups!
We host Family Camps Memorial Day and Labor Day weekends. Come enjoy all of the activities our camp has to offer and leave the cooking and cleaning to us!
Facilities
Jones Lodge
Jones Lodge is the heart of Camp Wood YMCA. It houses the office, dining hall, kitchen and lodging for up to 21 people (on twin bunk beds in 5 different rooms)
The dining hall is spacious enough for 150 and hosts a large native limestone fireplace, cozy alcove, and piano, which add warmth and atmosphere to the dining area.
Our roomy kitchen is fully equipped with industrial appliances, cookware, and utensils. It can be rented on a per day basis or we can provide menu choices for an additional cost. This facility is heated, air conditioned and has it's own restroom and shower facilities.
Hutch Hall Chapel
Hutch Hall Chapel is ideally located on top the hill next to Jones Lodge. Built in 1936 of native limestone, it is graced with many paned windows and a cathedral ceiling, The Y-shaped structure of the building is ideal for large or small groups, which seats up to 200. A multipurpose stage area is useful for presentations, theatre productions, weddings, or lectures. This facility is not heated or air conditioned.
Scenic overlooks
Scenic overlooks are the perfect place to enjoy panoramic views of the beautiful Flint Hills.
Rustic Cabins
Our Rustic Cabins are popular among families and youth alike. These quaint sleeping cabins provide lodging for up to 9 on twin bunk beds. With screened doors and large open windows, air free flows through the cabins, allowing you to almost hear the voices of seasons past. The cabins are serviced by communal shower, restroom facilities, and are not heated or air conditioned, but are the perfect spot for the adventurous soul.
The Log Cabin Bunkhouse
What would a trip to the Flint Hills be like without staying in your very own log cabin? The bunkhouse is a duplex made out of Ponderosa Pine logs which give an essence of nature while providing a state of the art facility. The Camp Wood bunkhouse has many of the amenities of home with heating/air conditioning, independent shower and bathroom facilities, along with natural wood-framed, twin-sized bunk beds that can sleep up to 16 of your friends on either side. Previous residents find that the community orientated arrangement within the bunkhouse provides a perfect atmosphere for reflection over the days activities, with the occasional late night chat between friends. (Total occupancy, 32)
The Health Center
The health center houses our nursing staff during summer residence camp. The rest of the year this comfortable bungalow provides the perfect space for a family getaway or a small group retreat. Up to 6 people can enjoy this living space with an efficiency kitchen and full bath.
The Stone Family Cabins
The stone family cabins are quaint cabins make of native limestone. They are the perfect place to get away and read a book or gather with family and friends to relax, while escaping your busy schedules.