Hold on Just a Little Longer

Posted on May 28, 2020 by Visit Emporia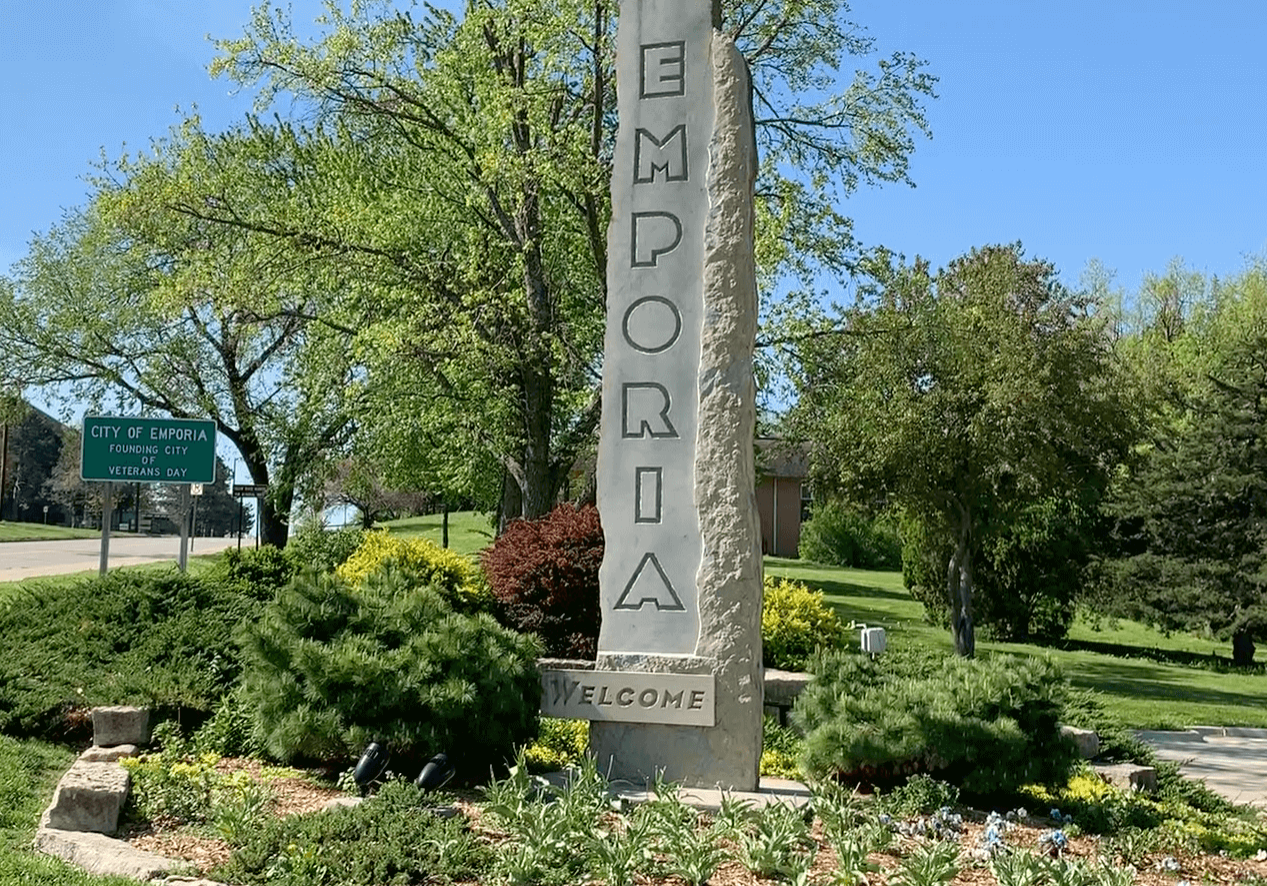 For the last fourteen years in Emporia, the week following Memorial Day has been the lead up to the largest gravel event in the world, the Dirty Kanza. This May that won't be happening.
A normal May would see us still floating on the exhilarated high from the nearly three-million-dollar economic impact from Dynamic Discs' Glass Blown Open (GBO) disc golf tournament held at the end of April. We would be gearing up for thousands of bicyclists invading Emporia for the All Things Gravel Expo and the Dirty Kanza gravel event. Our new reality is neither of these things happening in April or May.
Unfortunately, GBO and numerous other tournaments had to be cancelled by the Professional Disc Golf Association. But the forward thinkers at Dynamic Discs created Virtual GBO during the week the event was supposed to take place. They engaged players with a player pack unboxing, training episodes, Pro panels, a Flymart and even a Virtual Beer Fest. It gave players a way to connect and interact with each other. Emporia definitely felt the loss of economic impact, but we also missed the disc golfers themselves. Many come back year after year and have become friends to people in the community. Some of them have even become residents because they love the vibe in Emporia.
Fortunately, the Dirty Kanza was not cancelled, but has been postponed to September 10-12. With a similar economic impact to the GBO, we are really looking forward to this event taking place. For now, Dirty Kanza is getting in on the virtual action too, launching Dirty Kanza – Ad Astra Edition, the Virtually All Things Gravel Expo. The virtual expo will give vendors and riders an opportunity to interact and let sponsors introduce new products that would have launched at the actual expo in Emporia. Follow Dirty Kanza on Facebook to get in on the virtual action taking place now through the originally scheduled race weekend. There will even be a Klean Kanza on Sunday, May 31st. The Dirty Kanza organizers are encouraging riders to spend the day cleaning up the roadways, not only in Emporia and the Flint Hills, but in their own communities as well. Hopefully by September 12th, the COVID-19 curve will be flat enough to welcome riders back to our community.
Kansas Governor Laura Kelly recently announced the mandatory plan to reopen Kansas in phases is now an advisory document leaving it up to each county on how to proceed. The Lyon County Health Officer has recommended following the modified Phase 2 restrictions of the plan that are in place until June 8th. The restrictions include mass gatherings of 15 people or less, and the reopening of restaurants and certain other businesses using social distancing guidelines. Bars are to remain closed. The current plan to phase out restrictions is slated for June 22nd, however our local Health Officer will determine how and when Lyon County progresses from here and phases out restrictions.
If you're like us, and we know there are several of you out there because we hear it all the time, you're ready to hang out with your non-resident family members and friends or you want to participate in an activity be it a live music concert, a bicycle ride with your tribe, a round of disc golf with your buddies or just hanging out at the pub, brewery or bar (and soon the distillery!). Hold on to your patience just a little longer, the Phase Out is in sight. Going too fast could bring on a rebound of the virus and that would only set us back.
In addition to the Dirty Kanza, there are some great events scheduled for late summer and early fall. It will be nice to be able to welcome visitors back to Emporia. There are so many things in our community to be proud of and we want to continue welcoming friends, family and people we've never met and provide them with memorable experiences. Soon, we can show them we're a friendly, fun, and safe place to visit!
As always, please remain home if you feel sick. For now, stay home a little longer, work from home if you can, mask up and keep washing those hands! We'll see you soon!
Visit Emporia
Visit Emporia welcomes travelers and meeting planners, and serves as the visitor information center for Emporia, Kansas and surrounding area.
Subscribe
Want to stay up date on things to do in Emporia? Enter your email and get weekly updates delivered to your inbox!