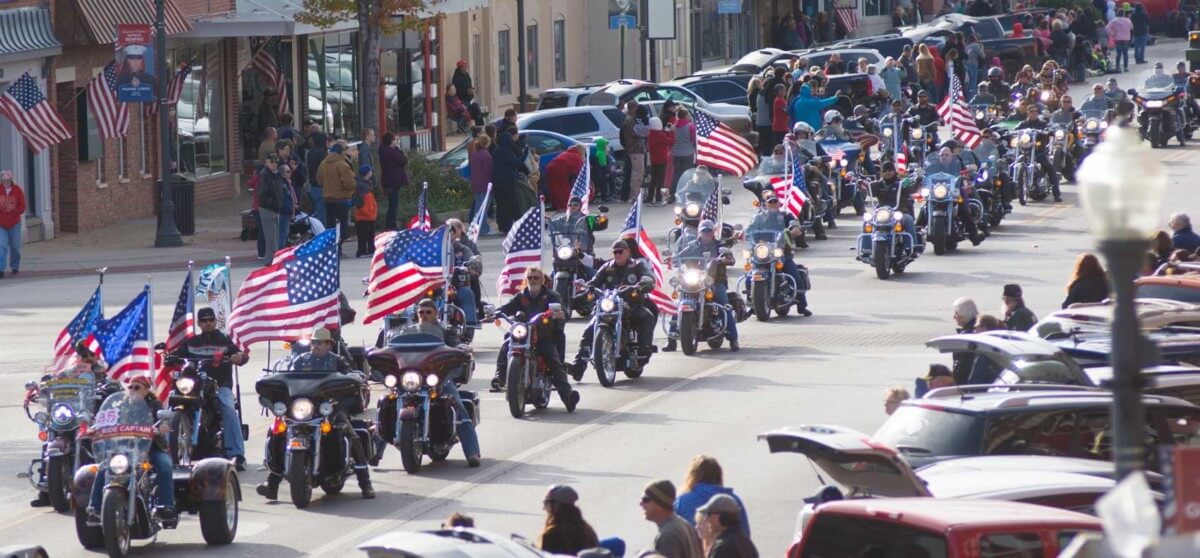 All Veterans Tribute Week November 4-11
There are no upcoming events at this time.
Emporia is proud to be the Official Founding City of Veterans Day!
In 1953, Emporian Alvin J. King proposed that Armistice Day be changed to Veterans Day to recognize and honor all veterans from all wars and conflicts. Veterans Day was first organized and celebrated in Emporia in 1953. Kansas Congressman Ed Rees, also an Emporian, then took King's proposal to Congress, and President Dwight D. Eisenhower, also of Kansas, signed the bill proclaiming November 11 as Veterans Day. The first nationwide observance of Veterans Day was on November 11, 1954.
Every year now, the President of the United States urges all Americans to honor the commitment of our Veterans through appropriate public ceremonies.
In 2011, Emporia was honored to be a top 6 finalist in Rand McNally's Most Patriotic City contest.
Read the Emporia Gazette article about the Founding of Veterans Day.