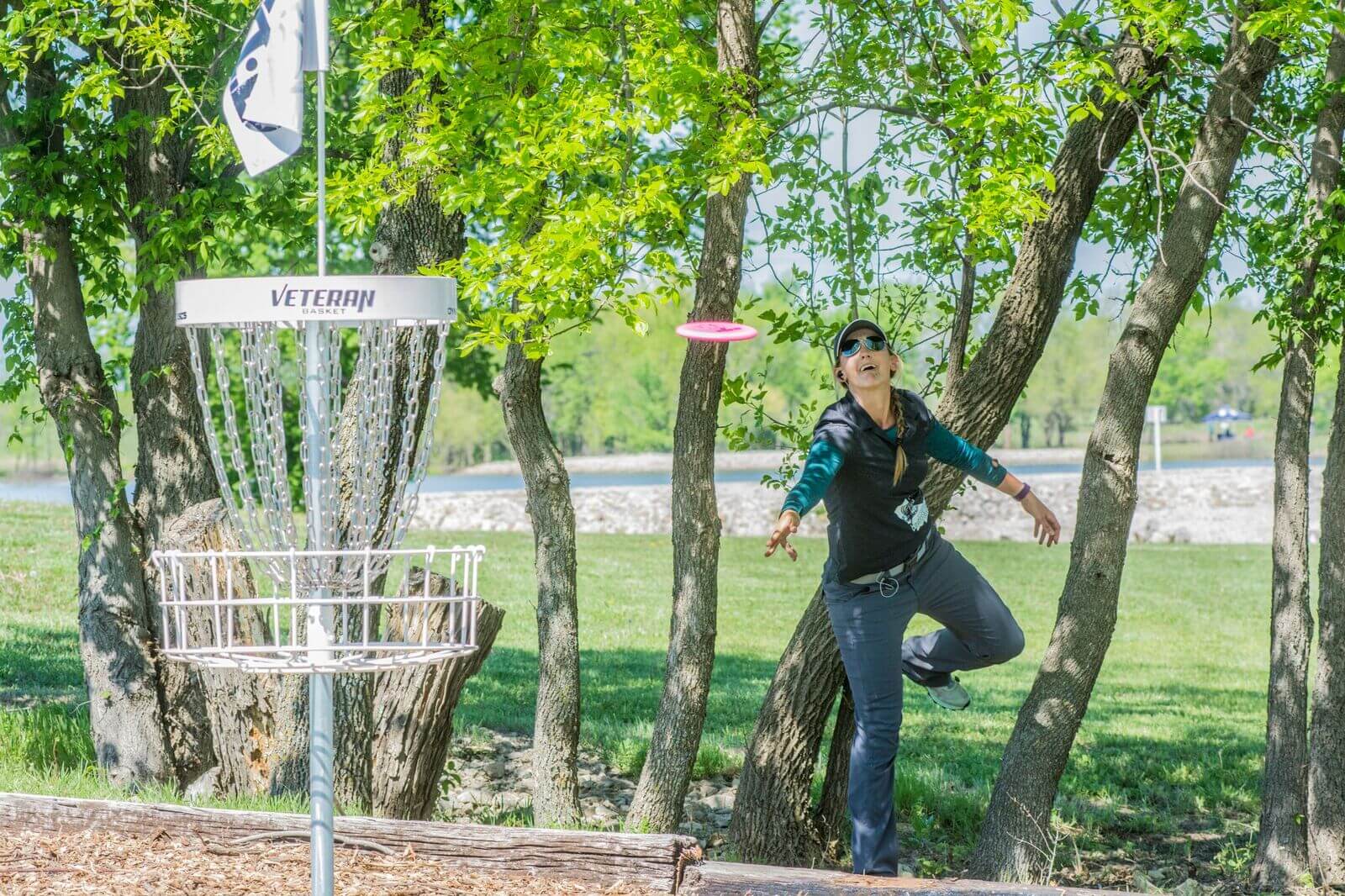 Disc golf is a hugely popular sport in Emporia, thanks in large part to Jeremy Rusco of Dynamic Discs (an Emporia startup that has grown into one of the nation's top disc golf retailers) and tournament co-founder Eric McCabe.  The Glass Blown Open is one of the world's largest disc golf tournaments, with players from across the nation as well as foreign countries descending on Emporia.
The event gets its name from the hand-blown glass trophies that are presented to winners.
To top it all off in true Emporia style, the event is celebrated with an epic Block Party downtown that includes a putting competition, food vendors, beer garden and Ring of Fire.
Visit glassblownopen.com for information on this year's tournament.