Emporia, KS is the Future of Travel

Posted on May 7, 2022 by LeLan Dains, Director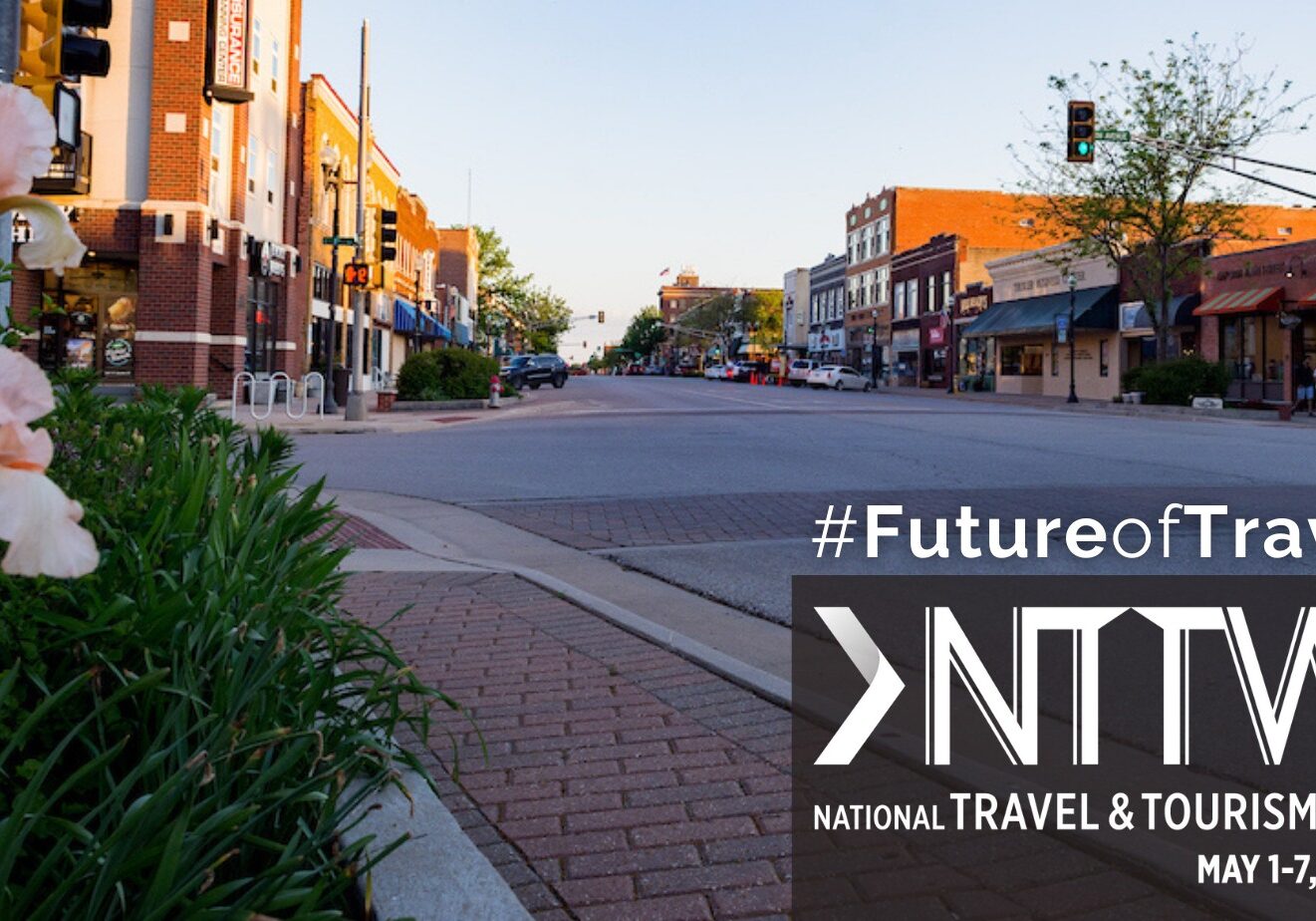 National Travel and Tourism Week 2022 (May 1-7) spotlights the dynamic, innovative future of the U.S. travel industry.
This National Travel and Tourism Week (NTTW), there is more reason than ever to celebrate the collective strength and promising future of the U.S. travel and tourism industry.
The 39th annual NTTW, which takes place May 1-7, recognizes the Future of Travel and the critical role our industry plays in rebuilding the workforce, helping communities recover, fostering sustainability, ushering in new innovations and reconnecting travelers in the U.S. and around the world.
Prior to the pandemic, in 2019, the travel industry was a powerful economic engine, supporting jobs and driving local economies in every pocket of America. Travel generated $2.6 trillion in economic output, supported 17 million American jobs and delivered a $51 billion trade surplus to the U.S.
While the industry was hit hard by the challenges of the past two years, we are recovering and positioning our industry for a return to growth. There is great optimism among American travelers to get back on the road and see our great community.
We have overcome many obstacles, and the future is bright.
That's why Visit Emporia is using NTTW to recognize the contributions of the U.S. travel industry. We have taken the initiative to implement numerous new ways for visitors to interact and enjoy all that Emporia has to offer. Most recently, we installed four disc golf putting baskets for visitors to have fun and get a little exercise. The locations are conveniently located at lodging providers and restaurants. Also be on the lookout for our bicycle pulled chariots at community events soon.
In addition to putting baskets, Visit Emporia's Disc Golf Connect4 game was completed just in time for the Dynamic Discs Open. Visitors can stop in at the Dynamic Discs Retail Store and ask for the discs to play Disc Golf Connect4.
We also created a social media campaign relating to the U.S. Travel Association's #FutureOfTravel industry talking points regarding all that Emporia's local community has to offer. Make sure to give our social media handles a "Like" and "Follow" at @Visit Emporia on Facebook and @visitemporia on Instagram.
From the Dynamic Discs Open to Garmin UNBOUND Gravel, Emporia's travel and tourism industry contributes so much to our local economy and the spirit of our community. From all of us at Visit Emporia, we are excited for all of the promising times ahead for Emporia and the U.S. travel industry. The #FutureOfTravel is NOW.
LeLan Dains, Director
Director, Visit Emporia
Subscribe
Want to stay up date on things to do in Emporia? Enter your email and get weekly updates delivered to your inbox!