Posted on Jul 3, 2018 by Visit Emporia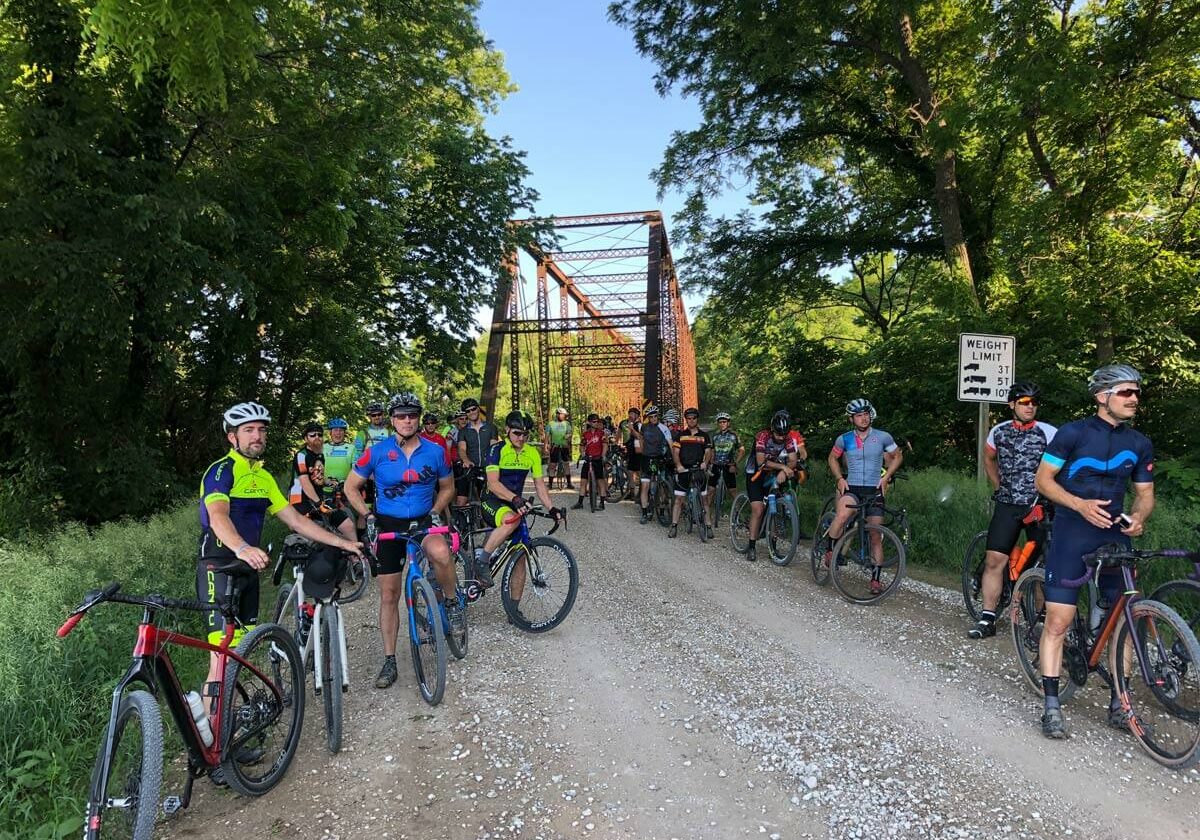 Popular with ghost hunters and teens looking for a scare, Rocky Ford Bridge (or Bird Bridge to locals) is also the centerpiece of the Murder Ordained cycling route. The route is part of Dirty Kanza Promotions' Iconic Route Challenge, classified as beginner-level difficulty.
However, the story behind the 13-mile route elevates the ride to something more than a casual gravel outing. It's an iconic part of Emporia's history, reminding us that small town folks are just as fallible as our big city counterparts.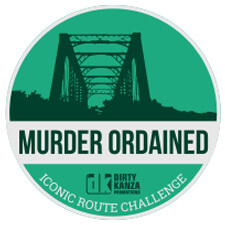 The Tale of Rocky Ford Bridge
It was July 1983 and Emporians were enjoying summer in the Flint Hills. Kids were out of school. The crops were slowly ripening. The county fair was on the horizon.
Then on the morning of Sunday, July 17, hikers found a partially submerged car and a floating body in the Cottonwood River near Rocky Ford Bridge outside of town. Tragically the body belonged to Sandy Bird, wife and mother of three, a mathematics instructor at Emporia State University.
The community rallied around Sandy's husband, the Rev. Tom Bird, pastor of Faith Lutheran Church, and their young children. Officials declared that Sandy's death was an accident, probably the result of coming around a bend in the gravel, tree-lined road too quickly and skidding off the bridge into the river late the night before.
Some people had questions: Why was Sandy driving the family station wagon, alone, late at night in that part of the county? Why weren't there skid marks on the bridge or the road? But her husband accepted the official assessment and tried to move on in his grief.
Until a second body turned up four months later, this one an undisputed homicide. Marty Anderson was shot and killed by a masked man while on a drive out in the country with his wife, Lorna Anderson. It was a poorly kept secret that Lorna and Marty had a troubled marriage, not made easier by her alleged affairs with several men in town. Including her boss: Tom Bird.
Over the next two years, the community was rocked by a salacious, scandalous story of sex, greed, and murder. The story seemingly ended with the first-degree murder conviction of the Rev. Tom Bird who still maintains his innocence.
But memories run long in small towns, and this story continues to be part of the local mythology, helped in large part by a mini-series that aired on CBS in 1987, titled 'Murder Ordained'. Thanks to an article about Bird's trial in the LA Times by Scott Kraft, the story gained national interest – and Hollywood's attention. (Read Kraft's fascinating 20-years-later follow up story here.)
This "docu-series" as it would be called now mixes fact with "artistic license" to recount the illicit affair and the murders. It was filmed on location in Emporia and Lyon County, and included several locals as extras or background cast. The cast includes Kathy Bates, Keith Carradine, John Goodman, and JoBeth Williams.
The opening frames of the mini-series – which is available to watch in its entirety on YouTube – are of what is now referred to as Bird Bridge. Located about four miles southwest of Emporia on Road P between Roads 140 and 150, 20 years later Bird Bridge continues to be a source of fascination.
#bikemurderordained
Visit Emporia
Visit Emporia welcomes travelers and meeting planners, and serves as the visitor information center for Emporia, Kansas and surrounding area.
Subscribe
Want to stay up date on things to do in Emporia? Enter your email and get weekly updates delivered to your inbox!