5 peaceful (free) places to escape around Emporia
Posted on Nov 14, 2017 by Josie Rozell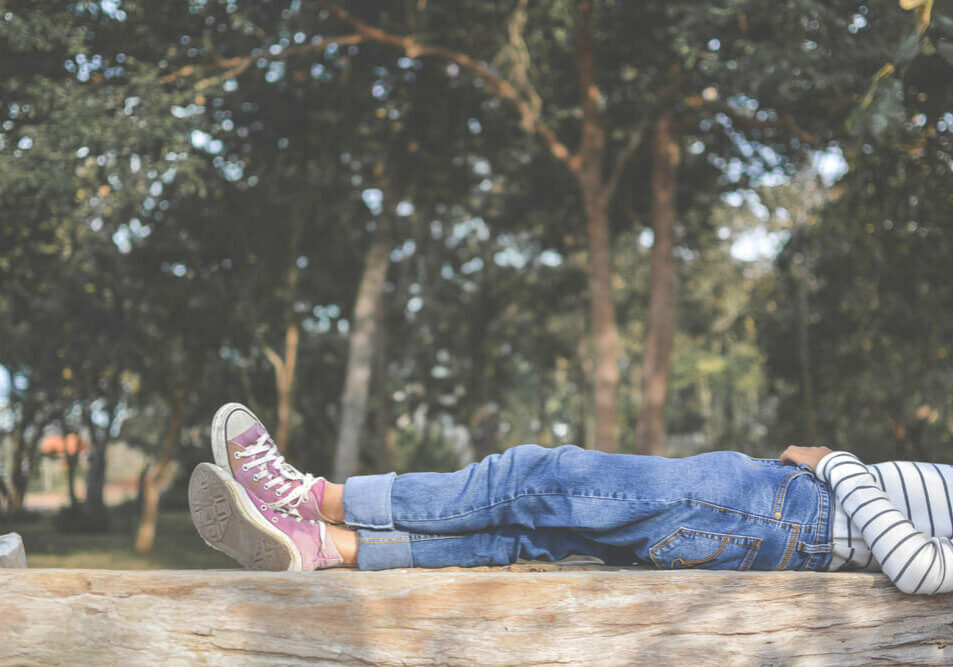 In our day-to-day lives we rush back and forth; rush to wake up, rush to work, rush to go pick up the kids, rush to classes; rush to make dinner. Rushing becomes our life. We forget the incalculable beauty of stillness. Of gentle, peaceful, calming, nothing. We forget how priceless it can be to relinquish our desires to do, do, do more.
I've explored several of Emporia's tucked-away places. Take a moment to visit one – your soul will thank you.
Peter Pan Park
I sit, cross-legged, my back resting against the only tree on this little peninsula of paradise. The wind murmurs through the crunchy leaves above me, unleashing an early snowfall of orange and yellows. The water gently, patiently swishes around me on all three sides, the rhythm of the tiny waves in tune with the whistlings of the birds. My skin tingles in the sunlight, and here I breathe easy. I am in Peter Pan Park on the west side of the pond, almost directly across from the William Allen White statue. There is narrow peninsula that juts out into the pond and is marked by a tall, twisting tree. It is as if the world slows down in this spot; even my mind ceases it's relentless chatter. No one can see me here. Only the wind can hear me breathe.
Flint Hills Nature Trail
The trail stretching 117 miles across the Flint Hills from Osawatomie to Herrington stands as useful monument of the railroad corridor for the Missouri Pacific Railway. When the MoPac company disbanded in 1980, the rails were abandoned. In 1995, the Rails-To-Trails Conservancy acquired the land and began replacing the tracks with a trail of crushed-limestone; eventually bequeathing ownership to the Kanza Rail-Trails Conservancy. Some Saturdays, as a treat to my mental well-being, I arm myself with a banana and coffee and drive 20 minutes from Emporia to the trailhead in Allen. Heading east from Allen to Admire is an easy 4-mile run; my feet glide across the flat trail, trees lining both sides. The world underneath the canopy of Eastern Cottonwoods and American Elms is gentle and swinging; an occasional deer juts across the trail in front of me. Routinely, I pass over bridges, chartering me safely across a twinkling creek far below. Perhaps I pass a cyclist or two as I jaunt along in my wilderness haven; it's rare to see more than a handful of people even on a Saturday morning.
Wooster Lake
Whoever had the hand in designing the renovations for the section of outdoor seating between the north side of the ESU Memorial Union and Wooster Lake deserves a round-of-applause. Actually, I would like to formally meet you and introduce you to my grandparents. It's a smashing display of usefulness; four-person tables with huge umbrellas, reclining polished wooden deck chairs with matching side tables overlooking the fountain and bridge, a shelter area complete with an extra long polished dark wooden picnic table and three overhead ceiling fans. There are plug-ins nearby, WiFi for students, and classy fairy lights that mirror the stars after the sun goes down. This area isn't only for students, either; many a day have I seen gaggles of families, snuggling into the benches for a good Sunday afternoon sunny picnic. It's useful. It's peaceful. It's brilliant.
Jones Park
The grass is a blanket of hugs and kisses and sighs along with me as I snuggle into it, my back against yet another tree. Beside me rests a book and a thermos of coffee, but I need neither because the magic of Jones Park enraptures me to fullness. The north side is my favorite; specifically the pond next to a shelter nestled a safe distance away from the disc golf baskets which speckle the park. I see many families here, too; the park located on the east side is a local favorite for the children and conveniently possesses access to a rather nice set of bathrooms. On fall Saturday mornings the air transforms into eccentricity as cross-country buses pull up the long drive and polyester-clad boys and girls saunter to start-lines.
Veteran's Memorial Park-Pavillion
Almost as if out of respect to it's memorialized, the Veteran's park at the very southern end of Commercial Street stands reverent and proud. The aesthetic is rich and vibrant, the flora heightened by the presence of the Cottonwood River. Despite it's location to a relatively busy highway-99, the aesthetic of the Park and Pavillion remains quiet and still; it is a place of memory. I come here with a head full of muddled, complication thoughts; I leave refreshed.
As mystic Do Hyun Choe said, "Stillness is what creates love. Movement is what creates life. To be still and still moving–this is everything".
Josie Rozell
Josie Rozell is an English Education major at Emporia State University. She is destined to graduate in Spring of 2018, after which she will be moving to Indonesia to teach English. Josie wants to travel the world in order to meet a plethora of interesting people about whom to craft narratives and memoirs.
Subscribe
Want to stay up date on things to do in Emporia? Enter your email and get weekly updates delivered to your inbox!